Availability: Open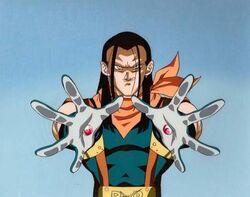 Species: Android
Lore: A completely mechanical being created by a technician, Androids don't have the ability to charge Ki, but rather their body generates it over time, and they can also absorb it from energy attacks and nearby people.
Transformations:
Energy Absorption: A temporary boost in power from absorbing the energy of another person, this is one of their ways to "charge" Ki.
Super Android: When two Androids fuse, they become a Super Android, much larger in stature, and much more powerful.